2023 RCPA Capitol Day Highlights the Need for Funding for Health and Human Services
RCPA hosted our 2023 Capitol Day today, April 24, on the steps of the Capitol outside the Main Rotunda. Our rally focused on the need for funding in health and human services to combat the workforce crisis as well as an increase in training for staff and advocacy for telehealth, amongst other issues. You can view our 2023 legislative and administrative priorities here.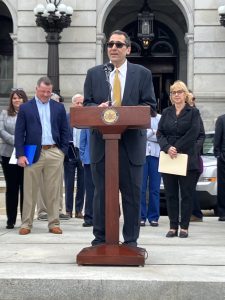 Those who spoke at our rally included RCPA President/CEO Richard Edley (left) and RCPA SUD Treatment Services Policy Director Jason Snyder (right). The two spoke of insufficient funding, overbearing regulations, and other issues deeply affecting human services providers in the Commonwealth.
Also in attendance were Rep. Mike Schlossberg (left), Rep. Dan Miller (center), and Rep. Doyle Heffley (right). We thank them for their attendance and for showing support to those who work in health and human services.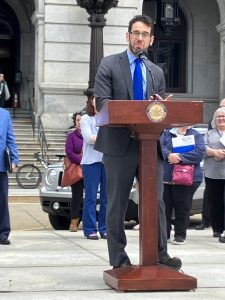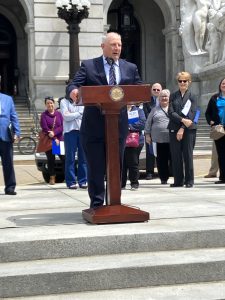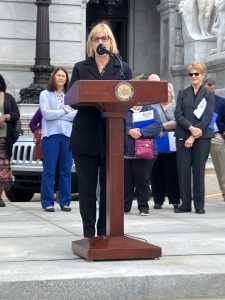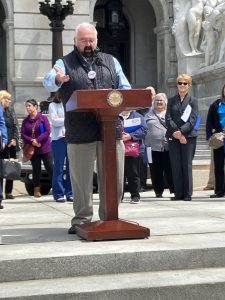 Lloyd Wertz, Executive Director of Family Training and Advocacy Center (left), and Sherri Landis, Executive Director of The Arc of PA (right), were also in attendance. Both spoke passionately on the challenges facing those working in health and human services.
Last but not least, we thank those on the ground who do the hard work and who came out to support our efforts today. We especially thank Conference of Allegheny Providers (CAP) and KenCrest for their advocacy! We hope these efforts bring light to the work that you do for your communities.