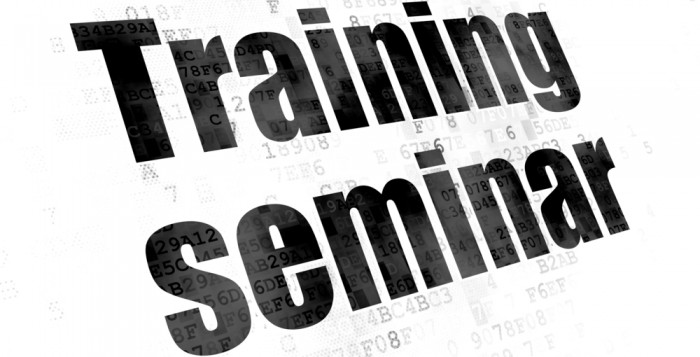 While the Department of Drug and Alcohol Programs (DDAP) initially planned to create a PA version of American Society of Addiction Medicine (ASAM) training, copyright restrictions prohibited them from doing so. Therefore, the official training entity recommended by ASAM — The Change Companies' training partner "Train for Change" — will be providing all statewide, in-person trainings to meet the need of this transition. Both DDAP and the Change Companies have required that all staff doing assessments in this transition attend a two day, in-person ASAM training session. DDAP has determined that the information presented and the opportunity for dialogue and exchange that is only available through the in-person training would be required for those whose essential job function is to know and apply the criteria. Also, there have been changes from the earlier editions of the ASAM Criteria that necessitate training on the Third Edition. Given the copyright restrictions and the importance DDAP has placed on this change, there is no way to circumvent the in-person training.
DDAP has posted an updated FAQ document on its website which includes the most recent information regarding the ASAM transition. This site will be updated as more current information becomes available; therefore, members are encouraged to visit the site often.
One of the biggest challenges that members are experiencing is the cost involved in sending staff to the two day, in-person training. RCPA is sending out a survey to members this week to gather information about assistance they may be receiving from counties/BH-MCOs and identify those members that have received no support. The Pennsylvania Association of County Drug and Alcohol Administrators, in collaboration with DDAP, has just completed a survey of all of the SCAs to determine what resources are available to assist providers with financial assistance. RCPA has advocated that the cost of lost clinic time be included in this support, in addition to basic training costs. DDAP has strongly encouraged SCAs, BHMCOs, and treatment providers to work together in cost sharing. The DDAP website has an updated list of trainings that have been scheduled.
Some SCAs and oversight bodies are moving ahead with their own plans. All members are strongly encouraged to contact their SCA for more information. When RCPA survey responses are complete, more information will be shared regarding the areas across the state that are not getting the financial assistance they need. DDAP has asked RCPA to keep them abreast of the information obtained from the survey so that they can provide whatever assistance and advocacy they are able to. It appears that some unused funds in one county might be shifted to help another county to cover these costs. It has also been reported that some of the BH-MCOs are using reinvestment funds to assist providers.
RCPA will continue to work with DDAP and other partners on behalf of members in meeting the requirements of the transition to the ASAM Criteria and receiving the financial help needed.