Officers
Chairperson
Charlie Barber, Esq; Erie County Care Management, Inc.

Chair-Elect
Noreen Fredrick; University of Pittsburgh Medical Center
Secretary
Mike Hopkins; Children's Service Center of Wyoming Valley, Inc.
Treasurer
Colleen Stuart; Venango Training & Development Center, Inc.
Immediate Past Chair
Susan Coyle; Chartiers Center
President/CEO
Richard S. Edley, PhD; RCPA
Board Members
Tony Beltran; Pittsburgh Mercy
Susan Blue; Community Services Group
Brandy Burnham; AHEDD
Carl Clark; Devereux Advanced Behavioral Health
Ted Dallas; Merakey
Mandy Fauble; UPMC Western Behavioral Health at Safe Harbor
George Gwilliam, Cori's Place
Robert Labatch; Hope Enterprises, Inc.
Joe Pritchard; Pinnacle Treatment Centers
Dyann Roth, Inglis
Joanne Tangney; Success Rehabilitation, Inc.
Nofre Vaquer, SpArc, Philadelphia
Jeff Wilush; Horizon House, Inc.
Richard S. Edley, PhD
President/CEO
Richard Edley is lead executive for RCPA, responsible for all aspects of operations and direction for the association. His professional career began in 1988 and most recently he was president and CEO of PerformCare/Community Behavioral HealthCare Network of Pennsylvania, Inc., a national, full-service, behavioral health managed care organization. Dr. Edley oversaw all aspects of the organization including operations, business development, provider contracting, and finance with annual revenue of over $350 million. His baccalaureate degree is from Boston University and he holds master's and doctorate degrees in clinical psychology from Emory University. He was an intern and post-doctoral fellow at McLean Hospital, where he held a faculty appointment at Harvard Medical School, Department of Psychiatry. Dr. Edley is a national presenter and is published in a broad variety of areas; he also serves on the Board of Directors for the National Council for Behavioral Health.
Cathy Barrick
IDD Policy Analyst
Cathy Barrick is responsible for supporting members and the IDD Division Director. She will also be assisting with the RCPA Annual Conference. Cathy spent 15 years as Director of Practice Management in an outpatient rehab facility, followed by 6 years' worth of experience as Administrative Support Manager at The Arc of Cumberland/Perry Counties (CPARC). Her extensive experience includes human resources, policy development, management, accounting, contract negotiations, provider qualifications, and quality management team membership. Cathy served as a Certified Investigator for the Office of Developmental Programs (ODP) mandated reportable incidents, oversaw Incident Management roles, and led a Peer Review team. She also completed waiver renewal and Department of Human Services (DHS) benefit applications.

Allison Brognia
Event Planner/Accounts Payable Manager
Allison Brognia is responsible for event planning, accounts payable, and administrative support to staff at RCPA. She is also the registrar for the association conference, provides administrative support to the PCPA Workers' Compensation Trust, and performs other administrative tasks for ProVantaCare. Allison graduated Summa Cum Laude with a Bachelor of Science in Business Administration and a Concentration in Management from East Carolina University. Prior to taking on her role at RCPA, she spent 14 years in retail management for Target Corporation, in departments such as Guest Experience, Human Resources, Sales, and Logistics. Allison made a career change to business administration and joined the association staff in 2018.
Melissa Dehoff
Director, Rehabilitation Services Divisions
Melissa Dehoff is responsible for all medical rehabilitation and brain injury service issues. Ms. Dehoff attends multiple state-level meetings to advocate on behalf of members on brain injury and rehabilitation issues and is a member of the Department of Health Traumatic Brain Injury Advisory Board. She has more than 20 years' experience in the health care industry. Prior to her role as policy specialist for RCPA, she served as director, post-acute care services for The Hospital and Healthsystem Association of Pennsylvania, where she was responsible for assessing the impact of proposed federal and state regulations, legislation, and other issues that impacted providers across the health care continuum. She is proficient in federal and state regulations and requirements including Medicare, customer service functions, provider relations, budgeting, and management and internal control development.
Carol Ferenz

Director, Intellectual/Developmental Disabilities Division / Conference Coordinator
Carol is responsible for directing the association's public policy and member services for providers of IDD services. This includes advocating with government officials, researching and responding to issues impacting members, and writing position papers and persuasive correspondence to policymakers. Carol has 36 years of experience providing services and supports to individuals with special needs and their families, through several positions at The ARC of Cumberland/Perry Counties (CPARC), where she served as Director of Residential Services since 1986. Carol oversaw a great expansion of services in this area and has a solid understanding of the system and regulations. Most recently, Carol served as one of the RCPA provider representatives on the Office of Developmental Programs work group to revise the Chapter 51 regs and create the newly proposed 6100 regs. She has also served on the RCPA Annual Conference Committee since 2015. Carol has done a great deal of volunteer work in her community, including serving as a committee member for Scouts Troop 185, and volunteering for Huntsdale Fire Company.
Cindi Hobbes
Director,

International Pediatric Rehabilitation Collaborative
Cindi Hobbes provides guidance and leadership for members of the collaborative. Her role is to engage pediatric rehabilitation providers to network, share resources, and improve the provision of rehabilitation services for children. She is responsible for meeting planning and facilitation (including webcasts), data management, project oversight, and membership recruitment. Cindi also manages all content of the IPRC website. Cindi has a strong clinical background as a pediatric physical therapist and holds a Master of Science Degree in Physical Therapy from Ithaca College. Cindi has over a decade of clinical experience providing physical therapy services for children in inpatient, outpatient, school, and home-based settings, and has a passion for excellence in pediatric rehabilitation.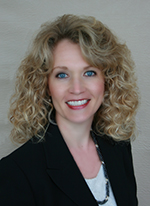 Tieanna Lloyd
Accounts Receivable/Membership Services Manager
Tieanna Lloyd is responsible for all RCPA accounts receivable transactions and manages RCPA membership records. As the lead contact for RCPA Partner organizations, Tieanna participates in contract discussions and assists with their implementation. In addition to providing administrative support to RCPA's division directors, she manages access to RCPA's website and email communications. Tieanna also manages the administrative and financial aspects of ProVantaCare, a for-profit company created by RCPA in 2014. She serves as lead contact for the auditors and legal counsel, and provides assistance to ProVantaCare's President/CEO, including special projects. She joined the association in 1996 on a per diem basis to provide support for the conference. At that time, she was employed at a hospital in the Harrisburg area. In 2007, she left the medical field for primary employment with the association. Ms. Lloyd has an Associate of Arts degree in accounting from Harrisburg Area Community College.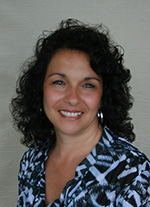 Tina Miletic
Assistant to the President/CEO, Finance Manager
Tina Miletic works directly for the president/CEO, offering support on special projects involving association activities, and maintains the president/CEO's schedule. In addition, Ms. Miletic provides accounting services for the association, including developing and monitoring the budget, processing all journal entries and financial reports, reconciling bank statements, bi-weekly payroll, and analyzing cash flow. She is the liaison with the auditors and is responsible for the information provided for year-end filings. Ms. Miletic has worked for the association since 1998. She holds an associate's degree and has extensive experience in management, accounting, and financial reporting.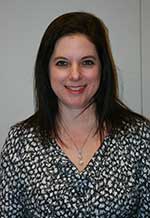 Sharon Militello
Director, Communications
Sharon Militello is responsible for the design, development, and maintenance of the association website and social media pages; editing and preparation of communications; preparing and running webcasts; cultivating media relations; and maintaining relationships with technology support vendors. Most recently, Mrs. Militello was director of communications at the Keystone Chapter of Associated Builders and Contractors, Inc., Mount Joy. Prior to that, she held various positions in marketing, public relations, advertising, and events planning. Winner of a national French competition, Mrs. Militello holds a BA in communications from Rutgers University.
Hayley Myer

Administrative/Communications Specialist
Hayley Myer is responsible for assisting with all matters related to communications, including maintaining the association website; editing association communications; and preparing webcasts. Prior to this, she held positions in both teaching and management. She graduated Summa Cum Laude with a BA in English Literature from Albright College and has a Certificate of Honor in Chinese Language from East China Normal University. In her spare time, she enjoys studying both Chinese and Japanese languages as well as writing fiction.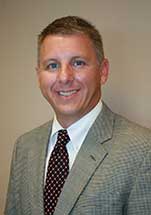 Jack Phillips, JD
Director, Government Affairs, Novak Strategies
Jack Phillips is responsible to assist the association with health policy, which primarily includes member communication and advocacy with the governor's office, General Assembly, and state regulatory agencies. Mr. Phillips was most recently at the Pennsylvania Department of State as director of government affairs. Prior to employment with the commonwealth, he worked in government affairs for trade associations, an international corporation, and a lobbying/consulting group. He has a Bachelor of Arts in Political Science from West Chester University and the Juris Doctorate from Widener University School of Law.

Jim Sharp, MS
Director, Mental Health Services, BH Division
Jim is responsible for the oversight of all policy and regulatory issues related to children's services, and serving the members' vision goals through integrated efforts with key systems stakeholders. The divisional focus areas include mental health, intellectual and developmental disabilities, substance use disorder, education, pediatric care, children and youth, and juvenile justice. Jim brings 30 years of cross systems advocacy and organizational and strategic planning experience to RCPA. He most recently worked for Merakey and has served in several key positions, including Chief Juvenile Probation Officer at the Philadelphia Family Court, Admissions Director at George Junior Republic, and he began his career at Montgomery County Juvenile Probation. Jim has served on several state and national committees for child welfare policy and systems change initiatives, including work with the MacArthur and Pew foundation. He received a bachelor's degree from Mount Saint Mary's University, he holds a Master of Administration, and graduated Magna Cum Laude from Shippensburg University.
Jason Snyder

Director, Substance Use Disorder Treatment Services, BH Division
Jason Snyder is responsible for leading RCPA's drug and alcohol treatment provider members in developing and executing effective strategies to influence policy, regulations, and legislation in ways that enhance the environment in which they operate. Prior to joining RCPA, Jason was director of strategic partnerships for Pinnacle Treatment Centers, a large addiction treatment provider with nearly 130 facilities across the country. He also worked for Pinnacle as regional director of operations, overseeing seven opioid treatment programs. Jason has significant experience working in state government as well. He served as special assistant to the secretary of the Pennsylvania Department of Human Services (DHS), where he oversaw implementation and operations of the Opioid Use Disorder Centers of Excellence. He also was communications director for the Pennsylvania Department of Drug and Alcohol Programs (DDAP). Jason has served on several nonprofit boards of directors, including RCPA and Gateway Rehab. A lifelong Pennsylvanian, Jason lost both of his siblings to drug overdose deaths and is in long-term recovery from the disease of addiction.
Christine Tartaglione

Administrative & Accounting Assistant
Christine Tartaglione is the Administrative & Accounting Assistant for RCPA. She will be assisting the Finance Manager with budgeting, reconciling, end of month processing & other financial activities as well as handling all administrative work for PAC activities. Christine has over 20 years of experience in Business Administration, Operations Management & Accounting working alongside senior management in both corporate & trade association environments. She has her Bachelors of Science in Business Administration from LaSalle University.