CMS Announces FY 2018 IRF PPS Proposed Rule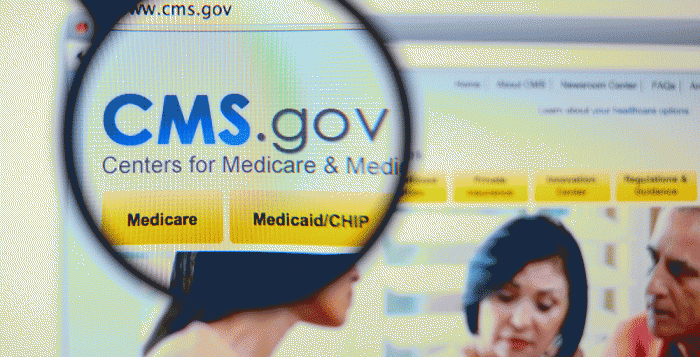 On April 27, 2017, the Centers for Medicare and Medicaid Services (CMS) released the display version of the fiscal year (FY) 2018 inpatient rehabilitation facility prospective payment system (IRF PPS) proposed rule.
Some of the key provisions are provided below; a more detailed analysis of the proposed rule with be forthcoming following the publication of the proposed rule in the May 3, 2017 Federal Register. In addition, CMS published a Fact Sheet that highlights the major provisions of the proposed rule.
ICD-10-CM Presumptive Compliance Coding Changes
CMS is proposing to make refinements to the ICD-10-CM lists used in determining IRFs' presumptive compliance with the 60 percent rule. The complete lists of proposed code revisions are available for download on the IRF PPS website. CMS notes that the version of these lists that is finalized in conjunction with the FY 2018 IRF PPS final rule will constitute the baseline for any future updates to the presumptive methodology lists. The codes include:
TBI and Hip Fracture Codes
The proposed rule addresses certain ICD-10-CM diagnosis codes for patients with traumatic brain injury (TBI) and hip fracture conditions. CMS proposes to include such codes in counting towards presumptive compliance when they are used as an etiologic diagnoses in the following IGCs effective October 1, 2017:
Brain Dysfunction – 2.21 Traumatic, Open Injury;
Brain Dysfunction – 2.22 Traumatic, Closed Injury;
Orthopedic disorders – 8.11 Status Post Unilateral Hip Fracture; and
Orthopedic disorders – 8.11 Status Post Bilateral Hip Fracture.
The complete list of TBI and hip fracture ICD-10-CM codes is available for download on the CMS IRF PPS website.
Major Multiple Trauma Codes
CMS also proposes changes to address major multiple trauma codes that did not translate exactly between ICD-9-CM and ICD-10-CM. Specifically, CMS proposes to count IRF Patient Assessment Instruments (PAIs) that contain 2 or more of the ICD-10-CM codes from the three major multiple trauma lists that can be downloaded here. In order for patients with multiple fractures to qualify as meeting the 60 percent rule requirement for IRFs under the presumptive methodology, codes from the following lists could be used if combined as CMS describes in the proposal whereby (a) at least one lower extremity fracture is combined with an upper extremity fracture and/or rib/sternum fracture or b) fractures are present in both lower extremities:
List A: Major Multiple Trauma—Lower Extremity Fracture
List B: Major Multiple Trauma—Upper Extremity Fracture
List C: Major Multiple Trauma—Ribs and Sternum Fracture
Removed Codes and Other Proposals
CMS proposes to remove certain non-specific and arthritis diagnosis codes that were inadvertently reintroduced through the ICD-10-CM conversion process, and removing one ICD-10-CM code (G72.89 – Other specified myopathies) that was identified as being inappropriately applied to patients with generalized weakness, instead of to patients with clinically identified myopathies. Specifically CMS is proposing to remove 15 codes related to rheumatoid polyneuropathy with rheumatoid arthritis.
Request for Information
CMS also included a Request for Information (RFI) for continuing feedback on the Medicare Program. Feedback is requested on potential regulatory, sub-regulatory, policy, practice and procedural changes to make the delivery system less bureaucratic and complex, reduce burden for clinicians and providers, and increases quality of care while decreasing cost. CMS asked to be provided with clear and concise proposals that include data and specific examples. CMS will not respond to RFI comment submissions in the final rule, but rather will actively consider all input in developing future regulatory proposals or future sub-regulatory guidance. Ideas addressing opioid use disorder and other substance use disorders is a big area of interest.
IRF Classification Criteria
CMS is also specifically seeking stakeholder input on the 60 percent rule, including but not limited to, the list of 13 conditions used to evaluate 60 percent rule compliance.
Proposed Future Measures
Transfer of Information Measures
CMS is developing two Improving Medicare Post-Acute Care Transformation (IMPACT) Act-required measures regarding post-acute care providers' Transfer of Information. It intends to specify these measures by October 1, 2018 and propose them for adoption in the FY 2021 IRF QRP, with data collection beginning "on or about" October 1, 2019. The measures are 1) Transfer of Information at Post-Acute Care Admission, Start or Resumption of Care from other Providers/Settings, and (2) Transfer of Information at Post-Acute Care Discharge, and End of Care to other Providers/Settings. Experience of Care and Patient-Reported Pain
CMS is developing an experience of care survey for IRFs, and survey-based measures will be developed from this survey. The survey explores experience of care across five main areas: (1) beginning stay at the rehabilitation hospital/unit; (2) interactions with staff; (3) experience during the rehabilitation hospital/unit stay; (4) preparing for leaving the rehabilitation hospital/unit; and (5) overall rehabilitation hospital/unit rating. CMS is also considering a patient-reported pain measure, Application of Percent of Residents Who Self-Report Moderate to Severe Pain (Short Stay) (NQF #0676), for future rulemaking.
Public Reporting
CMS proposes to publicly report data on six additional measures:
Application of Percent of Long-Term Care Hospital (LTCH) Patients With an Admission and Discharge Functional Assessment and a Care Plan That Addresses Function (NQF #2631) (assessment-based);
Application of Percent of Residents Experiencing One or More Falls with Major Injury (NQF #0674) (assessment-based);
Medicare Spending Per Beneficiary-PAC IRF QRP (claims-based);
Discharge to Community-PAC IRF QRP (claims-based);
Potentially Preventable 30-Day Post-Discharge Readmission Measure for IRF QRP (claims-based); and
Potentially Preventable within Stay Readmission Measure for IRFs (claims-based).
Comments on the proposed rule will be accepted until June 27, 2017. Discussion on the provisions of this proposed rule will be included as an agenda topic at the June Medical Rehabilitation Committee meeting.