Don't Delay! Early Bird Registration for the 2022 RCPA Conference Ends This Friday!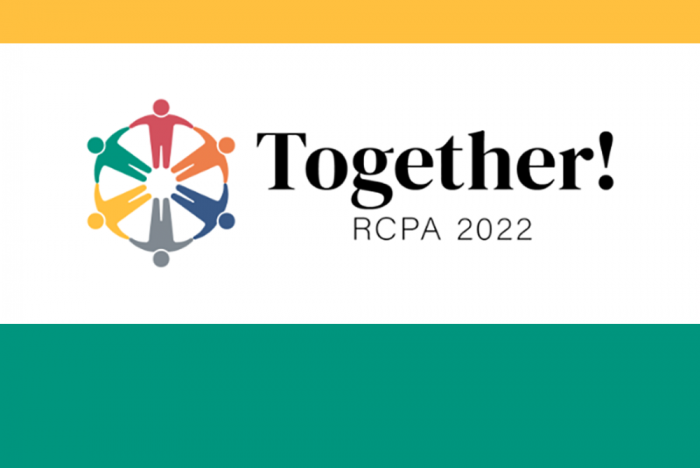 Early bird registration for the 2022 RCPA Conference Together! ends this Friday, September 9! Be sure to register now to see our exciting workshops in person and earn continuing education credits. You won't want to miss taking advantage of this opportunity!
Gathering in person at the Hershey Lodge October 11 – 14, 2022, attendees will see and learn from presenters from health and human services organizations all across Pennsylvania. Our full brochure is available, and some of our upcoming workshops include:
Value-Based Care: Provider-Payer Partnership and Prioritization of Member Experience to Get to Value-Based Contracts

Presented by Charlotte Chew of Pyramid Healthcare and and Monica Collins of Magellan Behavioral Health

Protecting Those in Our Care: Building a Devereux for the Future

Presented by Rhea Fernandes and Leah Yaw of Devereux Advanced Behavioral Health

Supporting Challenging Individuals: Bridging the Service Gap in an Outpatient Setting

Presented by Ricky Jones and Bonnie Triebig of Berks Counseling Center

Trauma-Informed Leadership: Critical in a Post-Pandemic World

Presented by Angela Chew of Dickinson Center, Inc.

SkillUp PA: A No-Cost Online Learning System for Rehabilitation and Community Providers

Presented by Barbara Vierlinck and Stephanie Perry of DOL and Kerry Twomey of Metrix Learning

The Five Introductions: Sharing Your Story With Everyone From Family to Lawmakers

Presented by Christopher Kush of Soapbox Consulting

Developing Recovery Supports for Young Adults With Autism and Serious Mental Illness

Presented by Chris Wolf, Patrick Maynard, and Jennifer Riha of I Am Boundless, Inc.
Note that sessions will be recorded to allow registered participants to view content after the event concludes.
In addition to an amazing roster of speakers, our 2022 Conference will have an exciting array of sponsors and exhibitors. We thank those who have committed to our conference thus far! If you are interested in sponsoring or exhibiting, visit here for more details.
We'd like to give a special shoutout to our Connections Hall sponsor Beacon Health Options as well as our Welcome Reception sponsor UPMC Community Care Behavioral Health Organization. Thank you for your support!
Questions about the conference may be directed to Carol Ferenz or Sarah Eyster, Conference Coordinators.