Don't Delay! Early Bird Registration for Together! Ends Sept. 9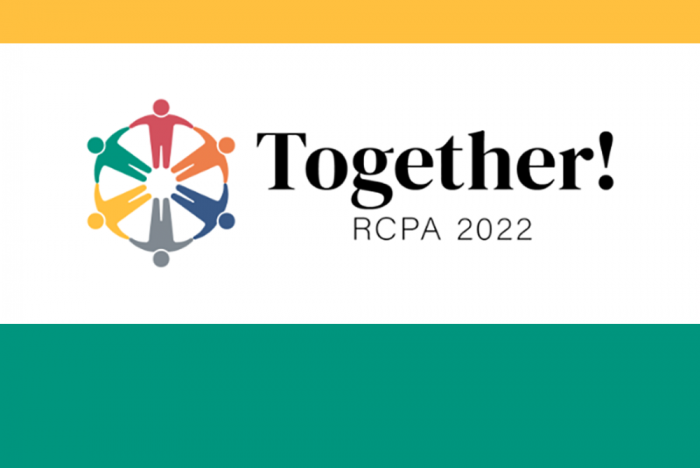 Registration for the RCPA Conference 2022 Together! is now open! Together! will be held October 11 – 14, 2022, at the Hershey Lodge in person this year. Be sure to register soon, as early bird rate is available now until September 9, 2022.
We are excited for the lineup of speakers who will be presenting at this year's conference, as there will be pertinent information available and discussed for all service areas. Workshop sessions include:
Northwest Pennsylvania Veteran Suicide Prevention Program

Presented by Greg Griffith of University of Pittsburgh PERU as well as Mandy Fauble and Stacey Buettner of UPMC Western Behavioral Health at Safe Harbor

Evaluating the Use of a Digital Therapeutic to Improve Client Engagement and Access to Post-Discharge Outcomes

Presented by Jennifer Irvin and Winnie Nagle of Pyramid Healthcare, Inc.

Father Engagement Through the Eyes of the Child

Presented by George Fleming and Misty Woody of Allegheny Family Network

You Have All the Data — Now What? How to Leverage Data to Demonstrate Quality

Presented by Rayni McMahon of Consulting for Human Services, LLC.

Technology Solutions to Elevate the Level of Independence for Individuals With Disabilities

Presented by Shaleea Shields of LumiCare

Possibilities of Play — Board Games for Skill Building

Presented by Jack Berkenstock Jr. of The Bodhana Group

How Supportive Care Services Addressing Social Determinants of Health Impact Quality of Life

Presented by Mia Haney and Phil Wilkins of Modivcare
Be sure to check out the entire list of sessions in our brochure, and note that sessions will be recorded to allow participants to take advantage of sessions after the event.
In addition to an amazing roster of speakers, our 2022 Conference will have an exciting array of sponsors and exhibitors. We thank those who have committed to our conference thus far! If you are interested in sponsoring or exhibiting, visit here for more details.
We'd like to give a special shoutout to our Connections Hall sponsor Beacon Health Options as well as our Welcome Reception sponsor UPMC Community Care Behavioral Health Organization. Thank you for your support!
Questions about the conference may be directed to Carol Ferenz or Sarah Eyster, Conference Coordinators.