Early Bird Registration for the 2022 RCPA Conference Ends Today!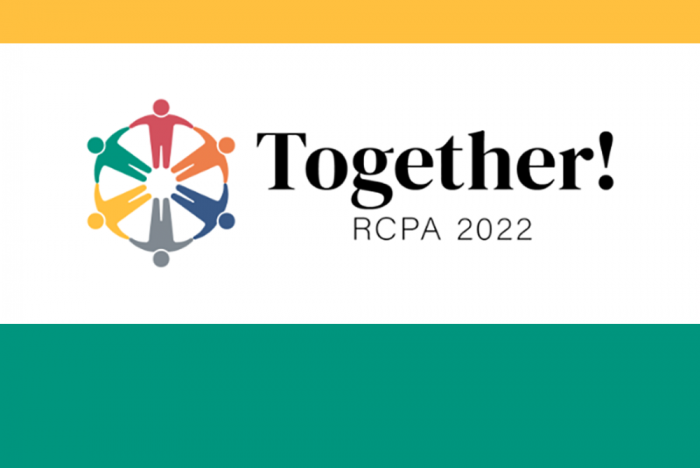 Early bird registration for the 2022 RCPA Conference Together! ends today! Be sure to register now to see our exciting workshops in person and earn continuing education credits. You won't want to miss taking advantage of this opportunity!
Gathering in person at the Hershey Lodge October 11 – 14, 2022, attendees will see and learn from presenters from health and human services organizations all across Pennsylvania. Our full brochure is available, and some of our upcoming workshops include:
Employment Strategies for Those With Prader Willi Syndrome

Presented by Lisa Svidron of Mainstay Life Services

TCV Community Services and Devereux Advanced Behavioral Health — A Case Study in Effective Affiliation

Presented by Carl E. Clark II, Fran Sheedy Bost, and Robert Dunne of Devereux Advanced Behavioral Health

Implementing Trauma-Informed Care in Children's Mental Health Residential Treatment in Pennsylvania

Presented by Gordon R. Hodas and Caren L. Rosser-Morris of OMHSAS

Preparing for a Value-Based Payment (VBP) Future in Substance Use Treatment in PA: Using the Centers of Excellence (COE) as an Example

Presented by David Loveland of Community Care Behavioral Health

Managing Unique Challenges for Clients in the Workplace

Presented by Thomas Tirney of Arlington Heritage Group

Do Private Equity-Funded Start-ups and Services Have an Advantage Over Legacy Nonprofit Provider Organizations?

Presented by Stacy DiStefano of Consulting for Human Services

Ethical Considerations of Guardianship

Presented by Lesley Mehalick of McAndrews, Mehalick, Connolly, Hulse and Ryan, PC
Note that sessions will be recorded to allow registered participants to view content after the event concludes.
In addition to an amazing roster of speakers, our 2022 Conference will have an exciting array of sponsors and exhibitors. We thank those who have committed to our conference thus far! If you are interested in sponsoring or exhibiting, visit here for more details.
We'd like to give a special shoutout to our Connections Hall sponsor Beacon Health Options as well as our Welcome Reception sponsor UPMC Community Care Behavioral Health Organization. Thank you for your support!
Questions about the conference may be directed to Carol Ferenz or Sarah Eyster, Conference Coordinators.