Learn From Leading Health Care Organizations at the 2022 RCPA Conference: Together!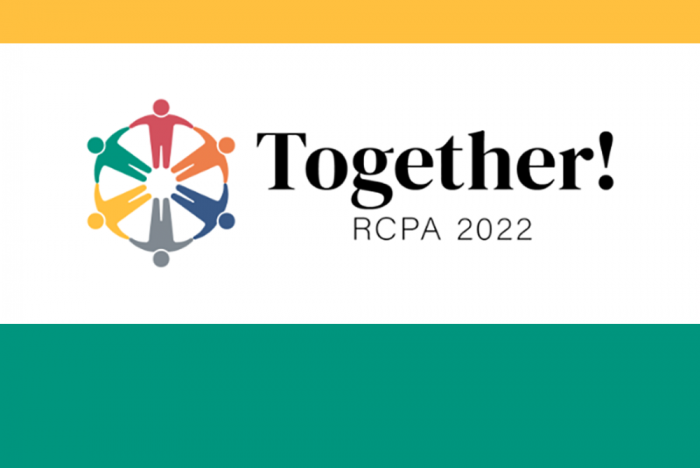 RCPA is excited to have a diverse and well-rounded lineup of speakers at our 2022 Conference Together! Gathering in person at the Hershey Lodge October 11 – 14, 2022, presenters from organizations all across Pennsylvania's health care systems will gather to discuss up-to-date data, new technologies, and the latest trends. Our full brochure is available, and some of our upcoming workshops include:
Introduction to Measurement-Based Care and Addressing Its Most Frequently Asked Questions

Presented by Elizabeth Connors of Yale University and Jason Frittaion of Greenspace Health

Implementing a County/Agency System to Improve Outcomes for Individuals, Agencies, and Systems of Care by Identifying and Modifying Treatment for Individuals With FASD

Presented by Dan Dubovsky, FASD Specialist, Joe Kloss of Luzerne-Wyoming Counties System of Care, and Summer Krochta and Jessica Sachs of Children's Service Center

Providing Trauma-Informed Supports to DSPs During Tragic Events

Presented by Robin VanEerden and Michael Benjamin May of Merakey

Language Matters

Presented by Marian Baldini of KenCrest

Risk Management in Telehealth: Guidance to Providers

Presented by Cynthia Haines, Esq. of Post & Schell

Improving Peer Workforce Recruitment and Retention From Multiple Stakeholder Perspectives

Presented by Jamie Edwards and Tracy Carney of Community Care Behavioral Health Organization

Before I Put My Hands Behind My Back, Can We Talk About This? — Philadelphia Police Department Co-Responder Program

Presented by Megan Johnson and John Muehsam of Elwyn
Be sure to register now to see these workshops in person and earn continuing education credits! Note that sessions will be recorded to allow registered participants to view content after the event concludes.
In addition to an amazing roster of speakers, our 2022 Conference will have an exciting array of sponsors and exhibitors. We thank those who have committed to our conference thus far! If you are interested in sponsoring or exhibiting, visit here for more details.
We'd like to give a special shoutout to our Connections Hall sponsor Beacon Health Options as well as our Welcome Reception sponsor UPMC Community Care Behavioral Health Organization. Thank you for your support!
Questions about the conference may be directed to Carol Ferenz or Sarah Eyster, Conference Coordinators.