MACRA Quality Payment Program Final Rule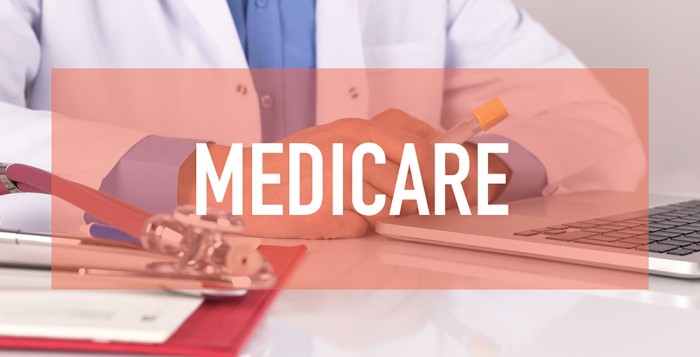 RCPA will be working with the National Council on offering training and guidance on the final rule.
Today, the Department of Health & Human Services (HHS) finalized a landmark new payment system for Medicare clinicians that will continue the administration's progress in reforming how the health care system pays for care. The Medicare Access and CHIP Reauthorization Act of 2015 (MACRA) Quality Payment Program, which replaces the flawed Sustainable Growth Rate (SGR), will equip clinicians with the tools and flexibility to provide high-quality, patient-centered care. With clinicians as partners, the administration is building a system that delivers better care; one in which clinicians work together and have a full understanding of patients' needs, Medicare pays for what works and spends taxpayer money more wisely, and patients are in the center of their care, resulting in a healthier country.
With MACRA, congress gave HHS the tools to keep improving how we pay for care, so clinicians can focus on the quality of care they give, rather than the quantity of services they provide – and to keep improving the way care is delivered, by encouraging better coordination and prioritizing wellness and prevention.
First, the new payment system creates two pathways. These paths let clinicians pick the right pace for them to participate in the transition from a fee-for-service health care system to one that uses alternative payment models rewarding quality of care over quantity of services. Clinicians will choose between two options:
The first path gives clinicians the opportunity to be paid more for better care and investments that support patients. It reduces existing requirements, while still emphasizing and rewarding quality care. In the first year, it also provides a flexible performance period, so that those who are ready can dive in immediately, but those who need more time can prepare for participation later in the year.
The second path helps clinicians go further by participating in organizations that get paid primarily for keeping people healthy. For example, they could be part of an accountable care organization where clinicians come together to coordinate high-quality care for the patients they serve. When they get better health results and reduce costs for the care of their patients, the clinicians receive a portion of the savings.
Evolving along with payment reform
The Centers for Medicare & Medicaid Services (CMS) is building the Quality Payment Program to evolve along with the health care system. That's why it facilitates participation in new payment models. The Affordable Care Act created the Center for Medicare and Medicaid Innovation (Innovation Center) to implement and scale the best ideas from the medical community to improve the quality of care for Medicare beneficiaries while lowering costs. CMS intends to broaden opportunities for clinicians, including small practices and specialties, to participate in these kinds of initiatives. For example, a major opportunity being considered for 2018 will be the new Accountable Care Organization Track 1+ model that provides more flexibility for clinicians. CMS is also reviewing reopening some existing Advanced Alternative Payment Models for application to allow more clinicians to join these types of initiatives. In 2018, CMS expects about 25 percent of eligible clinicians will be a part of the second path of Advanced Alternative Payment Models.
Providing comprehensive support to clinicians
To further support small practices, MACRA provides $20 million each year for five years to train and educate Medicare clinicians in small practices of 15 clinicians or fewer and those working in underserved areas. Beginning December 2016, local, experienced organizations will offer free, on-the-ground, specialized help to small practices using this funding. In addition, Jean Moody-Williams, registered nurse and deputy director of the CMS Center for Clinical Standards and Quality (CCSQ), is leading an outreach effort to individual clinicians nationwide to help them prepare for the Quality Payment Program. In addition, CMS has launched a long-term initiative, led by Dr. Shantanu Agarwal, to improve the clinician experience with Medicare.
CMS is also launching a new Quality Payment Program website, which will explain the new program and help clinicians easily identify the measures most meaningful to their practice or specialty. There will also be a service center available by email and phone that will answer questions about the Quality Payment Program.
Continuing to listen
Today's rule incorporates input received to date, but it is only the next step in an iterative process for implementing the new law. CMS will continue to host listening and learning sessions throughout the country, and welcome additional feedback from patients, caregivers, clinicians, health care professionals, congress, and others on how to better achieve these goals. CMS looks forward to feedback on the final rule with comment period and will accept comments until 60 days after the final rule's release date. For more information about today's rule, including a fact sheet, please visit this web page.