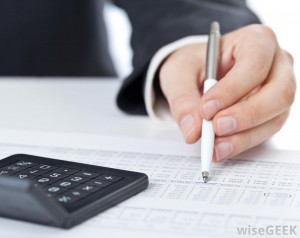 Stretch Your Budget: Money Saving Opportunities
RCPA Partners offer members cost savings on such valuable services as property/casualty or unemployment insurance, telecommunications, e-learning, administrative services, and consulting.
Hotel Discount Rates – RCPA has negotiated a discounted rate of $102.95 plus tax at the Best Western Premier, across the street from the RCPA office. Reservations can be made by calling 717-735-9397. <<>> A special RCPA member rate is also available at the Sheraton Harrisburg-Hershey, on Lindle Road in Harrisburg, with rooms starting at $159.00 plus tax. Reservations can be made by calling 1-800-325-3535. Indicate that you are with RCPA when booking.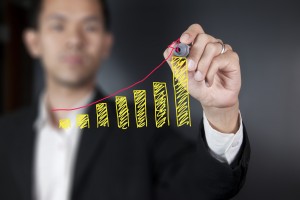 Effect Change: Committees, Work Groups, and Task Forces
The collective influence of more than 325 RCPA members allows for direct access to Pennsylvania's regulatory bodies. RCPA committees provide an opportunity for system change to members who opt to shape the future of their industry, rather than have it shaped for them.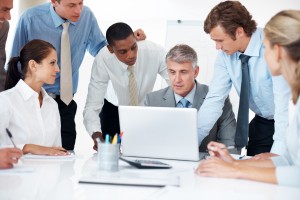 Sharpen Your Skills: Education and Training
With over 600 attendees and 60 workshops, the annual RCPA Conference, held in the fall, is the premier educational and networking event for rehabilitation, vocational, mental health, intellectual/developmental disability, and drug and alcohol providers in Pennsylvania. RCPA regional meetings and specialized seminars also provide members the opportunity to attend events closer to home.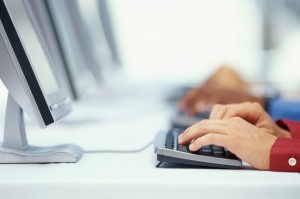 Keep Informed: Member Resources and Service
Getting information quickly is essential to staying informed and competitive. RCPA's publications, including the monthly RCPA News, the Weekly Digest, and issue-specific Infos and Alerts, inform members about changes and opportunities affecting the Pennsylvania rehabilitation and community provider community. The RCPA website provides all of this information in a convenient format, with new information on a daily basis, and current industry news can also be found on our Facebook page and our Twitter feed.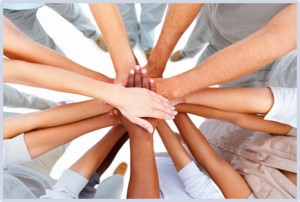 Have a Voice: RCPA Public Policy and Government Relations
RCPA's reputation for integrity, as well as the recognition that it represents the entire human services field, has resulted in valuable relationships with state officials. These relations have helped to present the association as a resource to legislators and administrative staff, offering the "breadth and depth" which sets us apart from similar organizations.
PCPA Group Workers' Compensation Trust
The PCPA Group Workers' Compensation Trust was formed in 1994 to provide workers' compensation insurance coverage to human services organizations in Pennsylvania. The trust is owned and governed by its members, under the leadership of a board of directors, elected by and from the trust's participating employers. All professional contractors utilized for administrative services, claims management, risk management/loss control services, and reinsurance are selected by and report to the board of directors. The board also retains an insurance professional as the trust's executive director to represent the board and the trust members' interests in daily operational matters.
Licensed by the Pennsylvania Department of Insurance, the trust now serves approximately 50 member organizations. RCPA members and non-members alike may apply for membership in the trust utilizing the broker of their choice. A non-refundable capital deposit is not required to join the trust. Organizations applying must meet actuarial and membership requirements designed to enhance the financial health of the trust.
The structure and practices of the trust assure an informed view of the needs of its members and their employees. The results are competitive rates, controlled costs, and personalized risk management to limit losses. For trust members, success translates into an ongoing solution for workers' compensation insurance with possible return on invested contributions.
Additional information and applications can be obtained from Scott Agar or PCPA WCT Executive Director Bill Lehr.
Hearten
In 1992, members formed the Workers' Compensation Insurance Dividend Trust (IDT), now a well-established group of clients that meet to review losses and recommend ways to improve as a group. For those RCPA members who qualify and seek to work with fellow members to reduce and mitigate losses, this is a great mechanism to control workers' compensation costs.
Hearten (formerly known as the PARF IDT Workers Compensation Program) offers a pay as you go billing option; stable rates and competitive pricing; aggressive claims handling and medical cost management, high-quality loss control and risk management services and training; insurance company stability; peer-to-peer collaboration; and a social rehab facility subclass. Since 2002, the program underwriter has requested the approval of subclass code 5941 (Social Rehab Facility) for all headquarters staff of such facilities. Rates correspond to filed rates for code 953 (Clerical Office Employees). Without the subclass, the PCRB requires all employees, including office staff, to be included in class code 941.
Hearten is a member-owned captive program where policies are underwritten and issued by an "A" AM Best® rated insurance carrier – Eastern Alliance Insurance Group (EAIG). The program requires upfront collateralization, and is reinsured on both a specific and aggregate basis, to help protect members from additional costs due to exceedingly adverse claim experiences, either individually or collectively. Underwriting profit and investment income can be returned depending on the performance of the group and the individual member.
For additional information contact the program administrators – McConkey Insurance & Benefits – John Olkowski, CIC, CRM, AAI or www.heartenworkcomp.com.