RCPA Annual Conference Registration is Open!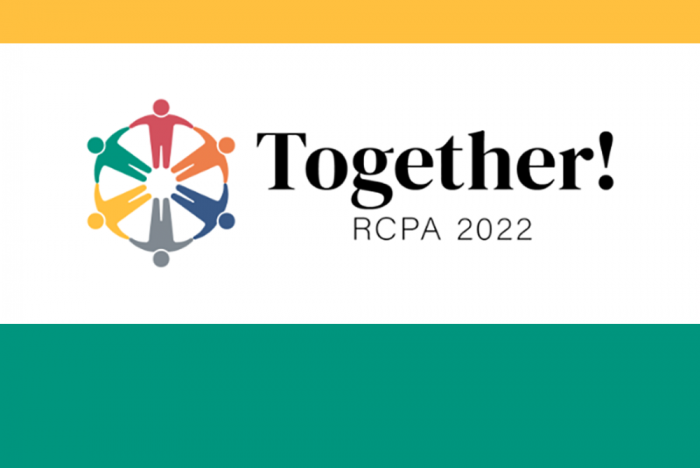 Registration for the RCPA Conference 2022 Together is now open! Together will be held October 11 – 14, 2022, at the Hershey Lodge in person this year. After two long years, we are looking forward to seeing everyone!
The 2022 event features more than 60 workshops, most of which will be recorded to allow participants to take advantage of viewing sessions after the event, over 90 continuing education credit options, Beacon Health Options Connections Hall, and networking events.
Keynote speakers include Dick Finnegan, a respected speaker, author, and CEO of C-Suite Analytics, providing his insight on "The Great Resignation;" Deborah Riddick, a public policy expert, to discuss how intentional collaboration, centered in curiosity, authenticity, and integrity, can help to address health disparities; and Dan Hilferty, a respected authority on health care, business, and civic engagement. Our final keynote session will be presented by conference favorite Michael Cohen, who has updated stories of unusual HR situations and strategies to resolve them.
Two plenary sessions, one with national updates from partners National Council President Chuck Ingoglia and Gabrielle Sedor of ANCOR, and the second featuring Meg Snead, Acting Secretary of the Department of Human Services, and Jennifer Smith, Secretary of the Department of Drug and Alcohol Programs.
Several sessions will focus on workforce development, workforce recruitment and retention, value-based payments, telehealth, and trauma-informed support. Learn how to effectively share your story with legislators.
Early bird registration is available now until September 9, 2022! Questions about the conference may be directed to Carol Ferenz or Sarah Eyster, Conference Coordinators.