RCPA Member Mainstay Life Services Appoints Willette Walker as New CHCO
FOR IMMEDIATE RELEASE
CONTACT:
Miranda Brazinski
570-709-4655
August 1, 2022 (PITTSBURGH, PA) — Mainstay Life Services, a nonprofit organization that provides life-long, high-quality support services to people with developmental disabilities, is pleased to welcome Willette Walker as its first-ever Chief Human Capital Officer (CHCO).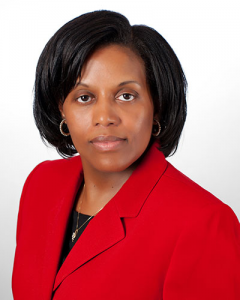 "I'm honored to begin this new chapter of my career with Mainstay," said Walker. "To ensure Mainstay's services continue to exceed the needs of those supported, I hope to cultivate an even stronger work environment for our employees so that they are inspired to continue our mission as their best selves." In her role, Walker will support the organization's strategic human capital initiatives as a multifaceted leader through organizational development, employee relations, talent strategy, and strategic business partnering.
Walker comes to Mainstay with over 25 years of leadership experience in human resources and organizational development. Most recently, Walker served as EVP of Human Resources at A Second Chance, Inc., where she provided leadership and oversight over the full spectrum of the organization's human resource functions. In addition to Walker's previous experience, she spent six years as an educator with Pittsburgh Public Schools where she developed and implemented lesson plans designed to facilitate student learning.
"Willette's experience will prove a strong asset for our organization's growth," said Kim Sonafelt, Mainstay Life Services Chief Executive Officer. "She has a heart for leading and educating others, which seamlessly supports Mainstay's mission to ensure those we support live fulfilling lives."
Walker received her bachelor's degree in political science from Wilberforce University, her JD degree from Duquesne University School of Law, and her master's degree in teaching from the University of Pittsburgh.
# # #
About Mainstay Life Services
Mainstay Life Services is a nonprofit organization providing residential services, community services, and other supports to people with developmental disabilities and their families. We are committed to assisting the people we support to reach their fullest potential within their community.