Learn From Leaders in Health and Human Services at the 2023 RCPA Annual Conference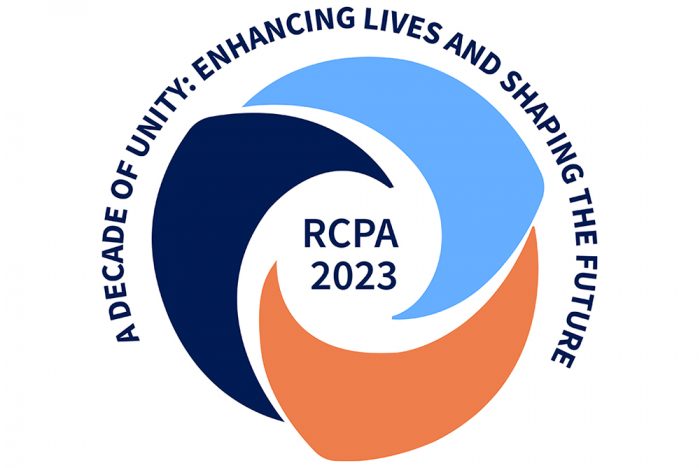 Join us at the 2023 RCPA Annual Conference A Decade of Unity for the latest in strategies and innovations within the health and human services sector. Held at the Hershey Lodge October 10 – 13, participants can earn CEs through workshops that will cover a wide variety of topics. Our full brochure is available, and we'll be rounding out our first day at the lodge with:
Driving Pennsylvania's Health Care Transformation: Integrating Perspectives for Advanced Patient-Centered Care

Discuss strategies and methods of health care system integration, including designing a roadmap for practical applications.

Purpose and Growth: Engaging and Retaining Your Teams in Challenging Times

Learn to retain employees in the face of generational gaps, the effects of the pandemic, and the economy by focusing on what they most want: purpose and growth.

Why Your Agency Needs A Specialized Telehealth Solution: Improving Health, Provider Cost Saving, Increased Satisfaction

Hear about StationMD and Mainstay Life Services' telehealth partnership and how having a specialized telehealth solution can improve outcomes while lowering costs.

Data Strategies for Impact and System Transformation

Do more with your data by learning the stages of organizational development for data-informed decision-making.

Value-Based Purchasing: A Survival Guide

Review value-based purchasing and how it is a tool to be used to improve quality health care. This discussion will include best practices for utilizing data in real time.

Current Steps in Implementing Trauma-informed Care in Children's MH RTFs

Learn about OMHSAS's TIC Initiative for children's mental health residential treatment facilities, which serves as part of PA's commitment to becoming a trauma-informed state.

Individual Operations: Owning Your Own Influence

Understand what it means to be a leader and implement strategies that will strengthen your team, including utilizing and recognizing scheduling patterns, planning ahead, and knowing when to set and break boundaries.

Condition Support: Addressing Escalated Situations in the Health Care Setting

Analyze an overview of UPMC's Conditional Support Process, which addresses patients or visitors who exhibit aggressive or hostile behaviors in order to protect medical professionals.
In addition to an impressive roster of speakers, our 2023 Conference will have an exciting array of sponsors and exhibitors. We thank those who have signed on thus far! If you are interested in sponsoring or exhibiting, visit here for more details or contact Carol Ferenz, Conference Coordinator, with any questions you may have. Keep up-to-date and register today for #rcpaconf!