Registration is Open for the 2022 RCPA Annual Conference Together!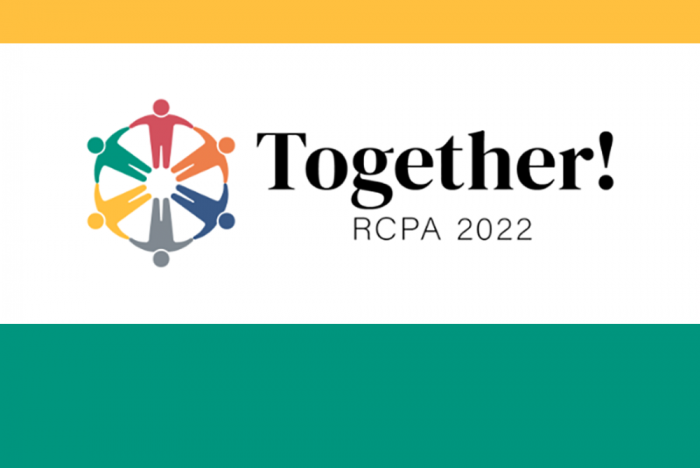 Registration for the RCPA Conference 2022 Together! is now open! Together! will be held October 11 – 14, 2022, at the Hershey Lodge in person this year. Be sure to register, as the early bird rate is available now until September 9, 2022.
We are excited for the lineup of speakers who will be presenting at this year's conference, as there will be pertinent information available and discussed for all service areas. Workshop sessions include:
Connecting Pieces for Success: Utilizing a Two-Generational Approach and Collaborative Multi-Organizational Work Model to Affect Lasting Change

Presented by Sara Newman of Project-Mosaic, Inc.

Having Difficult Conversations With Employees

Presented by John Amato of Familylinks

Specialized Telehealth for Individuals With IDD

Presented by Maulik Trivedi of StationMD

Improve Clinical Outcomes and Enter Into Value-Based Contracts Using Clinical Data

Presented by Dominick DiSalvo of KidsPeace

Returning Citizens Housing Smart Model

Presented by Claire Ryder and Curtis Gillard of Resources for Human Development, as well as Clayton Moser and Taeesha Smith of PMHCC

CMS Home and Community-Based Services Quality Measures Set

Presented by Juliet Marsala of Health Management Association
You also won't want to miss our plenary speakers:
Chuck Ingoglia of National Council for Mental Wellbeing and Gabrielle Sedor of ANCOR will give us "Insights From Washington."
Meg Snead of DHS and Jen Smith of DDAP will provide updates on how PA continues to be innovative in health care.
Be sure to check out the entire list of sessions in our brochure, and note that sessions will be recorded to allow participants access after the event.
In addition to an amazing roster of speakers, our 2022 Conference will have an exciting array of sponsors and exhibitors. We thank those who have committed to our conference thus far! If you are interested in sponsoring or exhibiting, visit here for more details.
Questions about the conference may be directed to Carol Ferenz or Sarah Eyster, Conference Coordinators.