NEWSMAKERS – READING EAGLE
Thomas W. McNelis, President and CEO of Threshold Rehabilitation Services, Inc. recently announced that Edward B. Michalik, Jr., PsyD, has been appointed to the newly created position of Chief Operating Officer.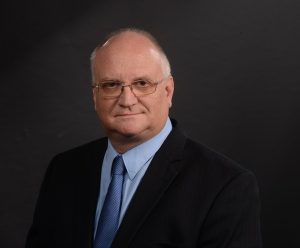 Dr. Michalik will oversee the organization's strategic planning, human service licensing and accreditation, and government and community outreach efforts.
Dr. Michalik joins Threshold with a broad background in human services administration, most recently as Berks County Mental Health/Developmental Disabilities Program Administrator and Berks County Area Agency on Aging Executive Director.
Dr. Michalik performs significant support functions with the law enforcement community as the Clinical Director, Member Support Program for the Fraternal Order of Police, Berks County Lodge #71, and City of Reading Lodge #9.  He also has served for over thirty-five years providing trauma counseling services to first responders. Dr. Michalik actively serves on various state committees and community boards, including the Pennsylvania Commission on Crime and Delinquency and Shillington Borough Council.
Dr. Michalik received his Doctor of Psychology in Clinical Psychology degree from Immaculata University, Immaculata, PA, his Master of Science degree in Rehabilitation Counseling from the University of Scranton Graduate School, Scranton, PA, and a Bachelor of Science degree in Human Services from the University of Scranton.