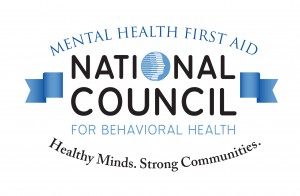 At this point, you've probably heard about the move toward value-based payment (VBP) models.
The promise – better quality care at a lower cost. But, what does this mean for behavioral health providers? With all the uncertainty around if, when and how VBP will be implemented, what is the best way to proceed? And, what can you do to influence the policy decisions being made in your state?
Join the National Council on Thursday, November 15 from 2 to 3 p.m. ET for VBP: Adoption Rates, Policy Pitfalls and Provider Readiness to get the answers to these questions and more. During this webinar, speakers will discuss trends and current approaches in adopting VBP models, lessons learned from a state's past and what behavioral health organizations can do to adopt a culture of value amid uncertainty.
Speakers:
Nina Marshall, Assistant Vice President of Healthcare Finance, National Council for Behavioral Health
Richard Edley, President and CEO, Rehabilitation and Community Providers Association (RCPA)
Echo Shumaker-Pruitt, Vice President of Quality Improvement and Data Analytics, The Mental Health Association of Westchester
Register today and walk away with concrete actions you can take to shape the policy discussions in your state and prepare for VBP.