TaWanda Jackson Named Chief of Staff for ODP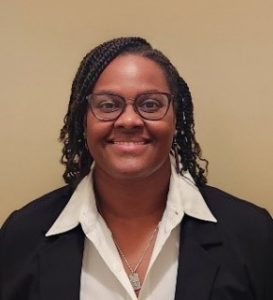 The Office of Developmental Programs is pleased to announce TaWanda Jackson as the new Chief of Staff. TaWanda brings a wealth of experience and will begin her new role October 31, 2022.
TaWanda Jackson, a native of Pittsburgh, Pennsylvania, is an energetic professional with a passion for helping others. She earned her bachelor's degree in Marketing from Robert Morris University and continued her education and received her master's degree in Public Policy and Management from Carnegie Mellon University.
TaWanda began her career in public service at the Allegheny County Area Agency on Aging. She then joined the Commonwealth as an Income Maintenance Caseworker, and for the past thirteen years, she's been with ODP in various roles. Most recently, TaWanda served as a statewide lead for the Quality Assessment & Improvement Process. She has participated in the development and implementation of the QA&I process since its inception and provided her knowledge and expertise to ensure that stakeholders understand the overall processes and procedures and adhere to federal and state regulations and requirements.
TaWanda is an alumnus of the Office of Administration Emerging Leader Program and the Department of Human Services Leadership Development Institute. In her spare time, she likes to spend time with family playing games, cooking, reading, being active in her church, and watching the Pittsburgh Steelers. TaWanda lives in Lancaster County with her husband Bobby and two children.