'The Collapse is Here': Individuals with ID/A, Families, & Providers Rally in Capitol for Increased Funding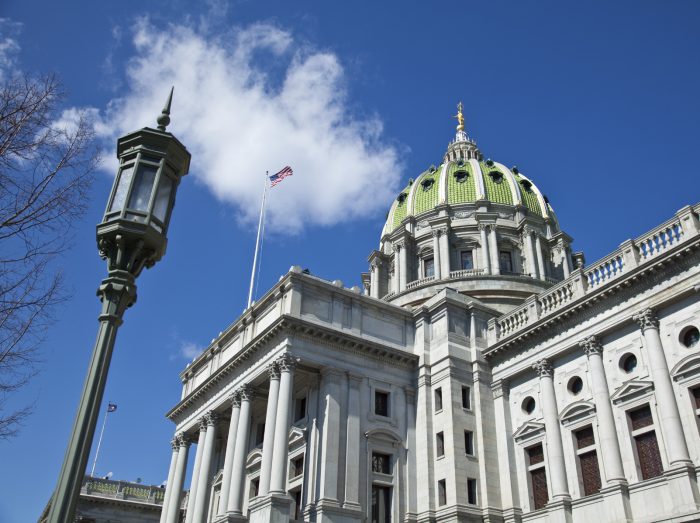 Individuals with intellectual disabilities and autism (ID/A), their families, and ID/A service providers held a rally on June 28 at the state Capitol to urge lawmakers to increase funding for services and support in the 2023/24 budget. Providers told those assembled in the Capitol rotunda that nearly 60,000 Pennsylvanians are at risk because there are not enough direct support professionals (DSPs) to care for them. Advocates pressed lawmakers to restore the $170 million in funding to invest into fee schedule rates to support DSPs and services.
"Across the state, we are seeing that there is insufficient staff to meet needs or no staff at all," said Richard S. Edley, PhD, Rehabilitation & Community Providers Association president and CEO. "DSPs are overworked and depleted and have compromised their own health to serve individuals with ID/A. Program closures have eliminated essential services and also affected the health of individuals served. Underfunding a system where individuals and families are already waiting for or losing needed services simply compounds a dire situation. We need to come together to help those in need."
View news clips and photos of those who advocated at this event for ID/A services funding below.
WENY (Lilly Broadcasting)
VIDEO: "The Collapse Is Here" Intellectual Disability and Autism Care Providers Issue Dire Warning to Pa. Lawmakers
Penn Watch (Featuring RCPA President/CEO Richard S. Edley, PhD)
"The Collapse is Here"
| | |
| --- | --- |
| IDA Rally 06-28-23 Amy Lutz, Author and Parent, PAAL with Richard Edley, RCPA | IDA Rally 06-28-23 Crowd at Rally 1 |
| IDA Rally 06-28-23 Crowd at Rally 2 | IDA Rally 06-28-23 Carol Ferenz, RCPA with Rep Stephen Kinsey and Gloria Satriale, PAAL |
| IDA Rally 06-28-23 Sherri Landis, ARC of PA | IDA Rally 06-28-23 Karen Beaston Janeen Latin from UCP and Lynda Bowen |
| IDA Rally 06 28 23 Emmett IDA Child With Mother Elizabeth Tolis | IDA Rally 06-28-23 Signs from Rally Closeup |
| Sample Sign from IDA Rally 06-28-23 | IDA Rally 06-28-23 Rep Patty Kim with Carol Ferenz, RCPA |
| IDA Rally 06-28-23 Rep Kinsey Signs Letter Supporting IDA Funds | IDA Rally 06-28-23 Amy Lutz, PAAL, Speaking to Supporters |
| IDA Rally 06-28-23 Karen Beasley, Parent of Child w/IDA, Addresses Those in Attendance | IDA Rally 06-28-23 Carol Ferenz, RCPA with Rep Stephen Kinsey |
| IDA Rally 06-28-23 Elizabeth Tolis and Child Emmett with IDA | IDA Rally 06-28-23 Signs from Rally |
| IDA Rally 06-08-23 Woman Addresses Crowd of Supporters | IDA Rally 06-08-23 All Speakers Were Well Received |