Health Care Quality Units Information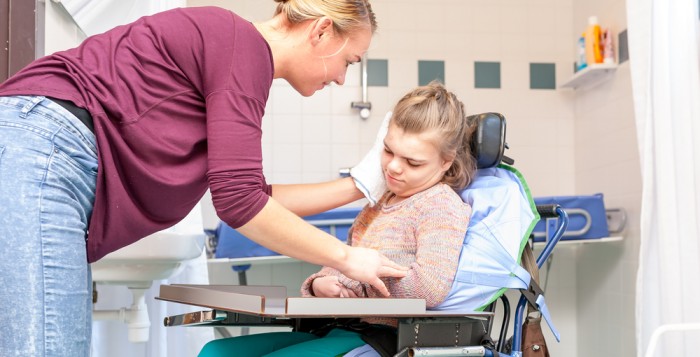 The Office of Developmental Programs (ODP) Bulletin 00-18-03 describes the functions of the Health Care Quality Units (HCQUs) in Pennsylvania. ODP created the HCQUs due to their commitment to maintain and improve the health of people with IDD or autism living in Pennsylvania, and they are a key component of the states' Home and Community-Based Services quality management, risk management and mitigation, and training strategies.
All HCQU activity is intended to minimize risk to individual health and wellbeing though proactive and preventive measures. The HCQUs do not provide crisis intervention services or direct health care services, write stakeholder policies and procedures, or conduct incident investigations. The HCQUs do not replace existing community resources. Each HCQU must comply with reporting requirements as per the direction of ODP.
HCQU Functions:
Providing information, referral, training, and/or targeted support to community service providers and Supports Coordinators/Targeted Support Managers in areas such as:
Health and wellness, including good nutrition practices in food purchasing and food preparation, physical activity, fall prevention, personal care, sexuality, and mental health;
Risk identification and development of mitigation strategies in areas such as medication administration, medication side effects, dementia, dysphagia, bowel obstruction, aging, falls prevention, and safety needs; and
Targeted training and technical assistance identified through ODP or Administrative Entity oversight and monitoring.
Providing training for people with I/DD or autism to improve their capacity to maintain good health.
Providing training programs for families caring for individuals at home that include classes, group sessions, or individual consultations, by request.
Collaborating with Administrative Entities by:
Supporting activity related to identified health concerns by providing education, technical assistance, and capacity building;
Providing assistance, guidance, and support to Supports Coordination Organizations/Supports Coordination Agencies for health-related issues; and
Participating on the Administrative Entity quality councils.
Collaborating with community health service organizations to provide information, assistance with understanding the health needs of the ID/D and autism population, and to encourage capacity expansion.
Working in cooperation with ODP to build consistency in the role the HCQUs play throughout the commonwealth, to standardize practices, and to identify health-related issues that ODP should address. HCQUs will assist ODP in the Department of Human Services Medication Administration Program in supporting the content management, planning and training processes.
There are currently eight Health Care Quality Units in Pennsylvania. ODP recognizes the lead Administrative Entity through the regional consortium. Administrative Entities enter into a contractual relationship with an HCQU and are expected to evaluate the performance with an HCQU at all times. The Administrative Entities, in coordination with ODP, are expected to collaborate with HCQUs as appropriate to develop and implement priorities such as quality management activities and behavioral health. If you have any questions, contact Carol Ferenz, RCPA IDD Division Director.