Home
Govt. Affairs
Senate Committee Passes HB 478 – Outpatient Psychiatric Oversight Act
Senate Committee Passes HB 478 – Outpatient Psychiatric Oversight Act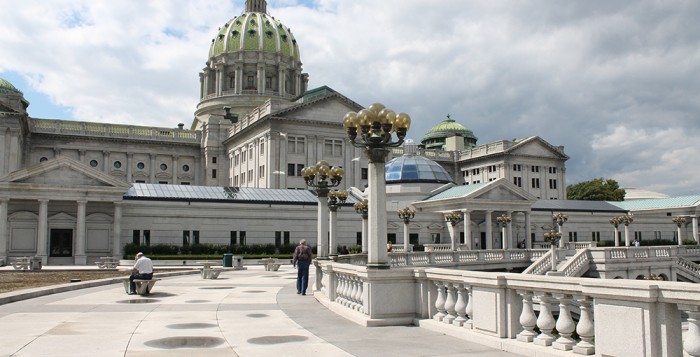 Today, the Senate Health and Human Services Committee unanimously passed HB 478, the Outpatient Psychiatric Oversight Act. The bill now moves to the Senate floor. As background, RCPA and its members have been working on getting the Department of Health and Human Services (DHS) to move the outpatient psychiatric regulations, which have been promulgated for more than three years.
Over the past few months, DHS has taken steps to move the outpatient regulations towards completion. RCPA supports DHS' efforts to move this package of regulations; however, because of the length of time it has taken to move the regulations, certain provisions contained within the regulation package are antiquated or need to be updated to current outpatient service delivery standards.
Specifically, the psychiatric recruitment crisis has grown exponentially, especially in rural areas. By introducing HB 478, Rep. Pickett (R–Bradford, Sullivan, and Susquehanna Counties), the prime sponsor of the bill, has taken legislative action to update sections within the outpatient psychiatric regulation package to current outpatient service delivery standards, and to start implementing these updates immediately through this legislation.
In short, HB 478 provides that:
An outpatient psychiatric clinic needs to have a psychiatrist on site for two hours of psychiatric time per week for each full-time equivalent treatment staff member employed by the clinic;
Tele-psychiatry can be utilized by a psychiatrist, who has prescriptive authority in Pennsylvania and is not on site. The Department of Human Services will have to approve a service description;
50 percent of the required on-site time may be provided by other advanced practice professionals specializing in behavioral health with prescriptive authority in Pennsylvania; and
The Department of Human Services will promulgate regulations as necessary to carry out the provisions of the act.
RCPA believes that Rep. Pickett's bill, HB 478, will allow psychiatrists to see more clients in a timely fashion and ultimately increase access to psychiatric services, which is vital due to the shortage of psychiatrists in the Commonwealth.
As the bill moves through the process, RCPA will keep members informed. Contact Jack Phillips, RCPA Director of Government Affairs, with any questions.