The Value of H.E.A.R.T in Healthcare Management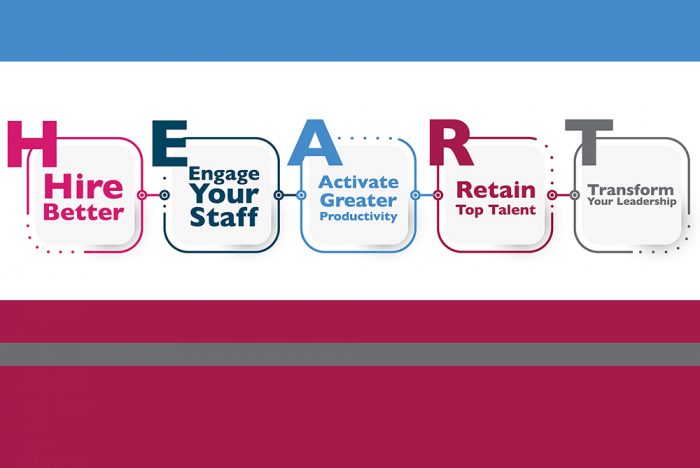 [From Incite Consulting Solutions]
I was recently at a meeting of behavioral health leaders and the CEO of a large provider organization was there. We got to talking about the workforce and he mentioned all the data his organization can generate now.
He said that if you want to thrive and grow in the health care world, you need to be able to crunch numbers and make tough decisions. I couldn't help but wonder… are we losing the passion and compassion that drove so many of us into the behavioral health care field by increasingly focusing on having a head for business? How do we focus on metrics while not losing sight of what's truly important?
It's no surprise that so much of a behavioral health leader's time is spent on fiscal and administrative issues. Revenue cycle, productivity, clinical workflows, EMR issues – these can make or break an organization. These are activities that require us to lead with structured, analytical thinking. They call on our strengths of judgment and perspective.
The challenge? For most of us we entered this field with a strong sense of mission. We wanted to help people live better lives. We were, and are, driven by empathy – not clinical expertise, administrative excellence, and management oversight. We've undervalued the value of heart, creativity, and empowerment.
What we do is centered on human interactions and relationships, maintaining H.E.A.R.T while advancing healthcare management is important.
You and your staff are passionate about changing the world for good, facing the challenges of providing better behavioral health services and the mission it serves. At times, this can conflict with the time and attention needed to implement business processes to measure our success. In a series of blogs this summer, we will explore how to find balance between these two important aspects of behavioral health work.
Interested in continuing the conversation? We want to know what your successes and challenges have been with H.E.A.R.T in your workforce during these difficult times. Please share your ideas and perspective with us here.